Online packages include return transfers and taxes
Destination experts available online in web chat
Enjoy island-tailored filtering system
Find best price in calendar for each hotel
Find exclusive honeymoon deals
Reserve table at underwater restaurants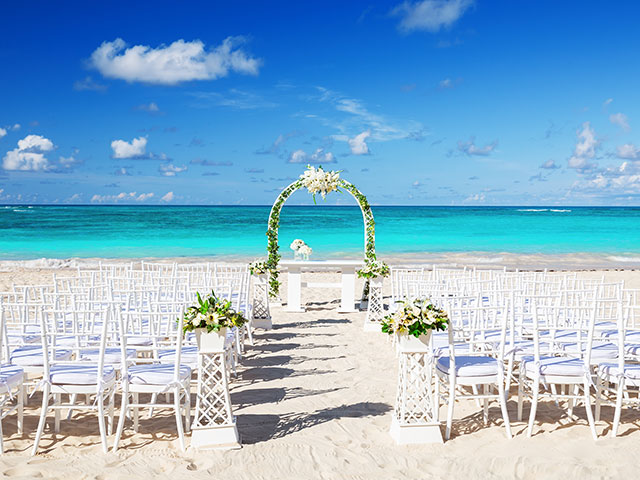 Honeymoon and wedding anniversaries
A honeymoon is probably the most romantic period in our life. We are dedicated to help you find the best retreats for your honeymoon or wedding anniversary in Seychelles, Maldives or Mauritius islands. Don't forget to select HONEYMOON box before you click SEARCH the system will then compare standard and honeymoon discounts and show quotes with the best possible offer. While exclusive deals are available online 24/7, our destination experts will pre-book SPA sessions and tables at exclusive underwater restaurants free of charge. Wedding ceremonies and official marriages are also arranged by our team in partnership with destination management companies.
For families
Traveling FAMILIES usually have specific requests, such as connected rooms, a 2-bedroom villa, a kids club or entertainment, kids menu, kids aqua zone, etc. So we created a lot of user friendly filters and finding options for FAMILIES. Please enter the number of kids and their age in the SEARCH box, and the site will offer you several options according to your request. We can find you special accommodation for FAMILIES of 3and more children. If you an email request to us, we'll advise you about the most convenient flight or transfer.
Book spa and underwater restaurants in advance for free
If you plan to visit SPA or dine at underwater restaurant, please do not expect there will be many free time slots available at the time of your arrival to resort. WIOTTO team and our destination partners will help to pre-book your SPA sessions and reserve a table in advance – thus your holiday will not be spoiled with unavailable SPA or restaurant, especially if your stay is planned to be short.
Our local destination management partners
Exclusive: zero credit card fees when booked on wiotto.com
Maldives

Seychelles

Mauritius